Recitals Australia Presents
Lunch Hour Series
Tynte Street, North Adelaide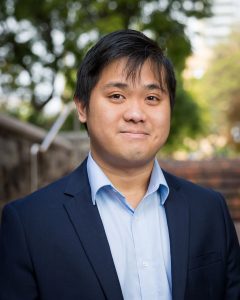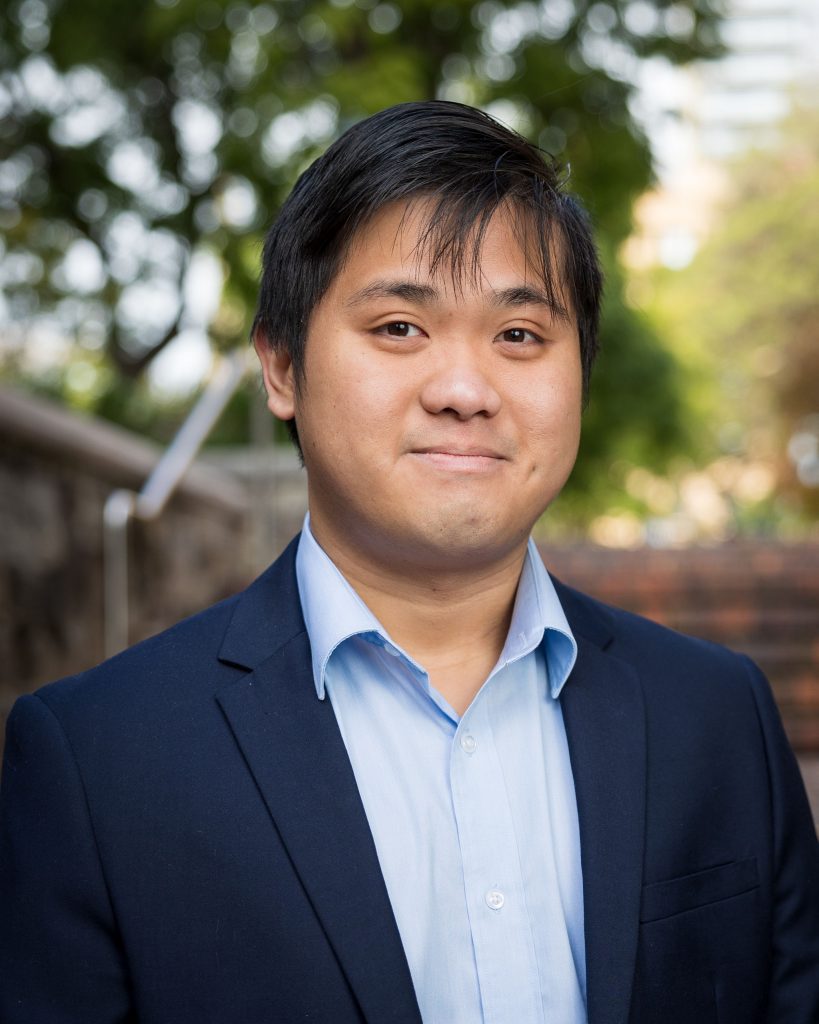 Shawn Hui – piano
Simón Pazos Quintana – piano
Wednesday 10 May, 2023
at 12.30pm
for approximately 50 minutes
Program
Johann Sebastian Bach (1685–1750) arr. Ferruccio Busoni (1866–1924)
Chaconne in D minor, from Partita No. 2 in D minor, BWV 1004
Ludwig van Beethoven (1770–1827)
Piano Concerto No. 3 in C minor, Op. 37
i. Allegro con brio
ii. Largo
iii. Rondo. Allegro
About Shawn
Shawn Hui obtained his Bachelor of Music Classical Performance with First Class Honours at the Elder Conservatorium of Music, studying under Dr Anna Goldsworthy and Mrs Eleonora Sivan. In 2022, Shawn was one of three recipients selected for the Recitals Australia Elder Conservatorium Fellowship program, which provided him the opportunity to perform regularly throughout Adelaide. In 2022, Shawn performed in the She Speaks and PianoLab festivals. These and other performances earned him the coveted 2022 Emerging Artist of the Year Award from the Adelaide Critics Circle.

In his undergraduate study, Shawn was the recipient of multiple scholarships, including the Muriel Perry Scholarship, and the Patrick Cecil Greenland Scholarship for Pianoforte, which assisted him greatly in his studies. In 2021, Shawn gave his debut concerto performance with the Elder Conservatorium Symphony Orchestra performing Tchaikovsky's Piano Concerto No. 1.
Shawn is a member of the Recitals Australia Council.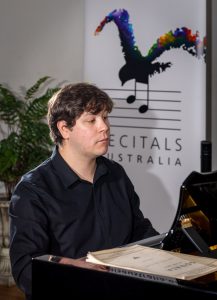 About Simón
Simón Pazos Quintana is a classical pianist, accompanist, and teacher. He obtained his Bachelor of Music with First Class Honours at the Elder Conservatorium of Music, under the tutelage of Professor Stefan Ammer. In 2018, Simón was the recipient of the Peter Schodde Memorial Piano Scholarship and was a finalist in both the 2019 and 2021 Geoffrey Parsons Award for piano accompaniment. Simón performed alongside William Hennessy AM and the Adelaide Hills Chamber Players as part of their 2023 Summer Season concerts. He is currently completing his PhD, centred around the works for solo piano by Aleksandr Mosolov.
Buy Tickets
Tickets for each recital concert are $10 per person, or you can consider a full-year subscription for only $200. The subscription includes all Lunch Hour Series recitals for the year, the Finals, all guest recitals and the mid-year lunch recitals held at the North Adelaide Baptist Church Hall.