All Recitals Australia activities are governed voluntarily and require the support of individuals and organisations, both voluntary in their time and financially through donations, bequests and sponsorship.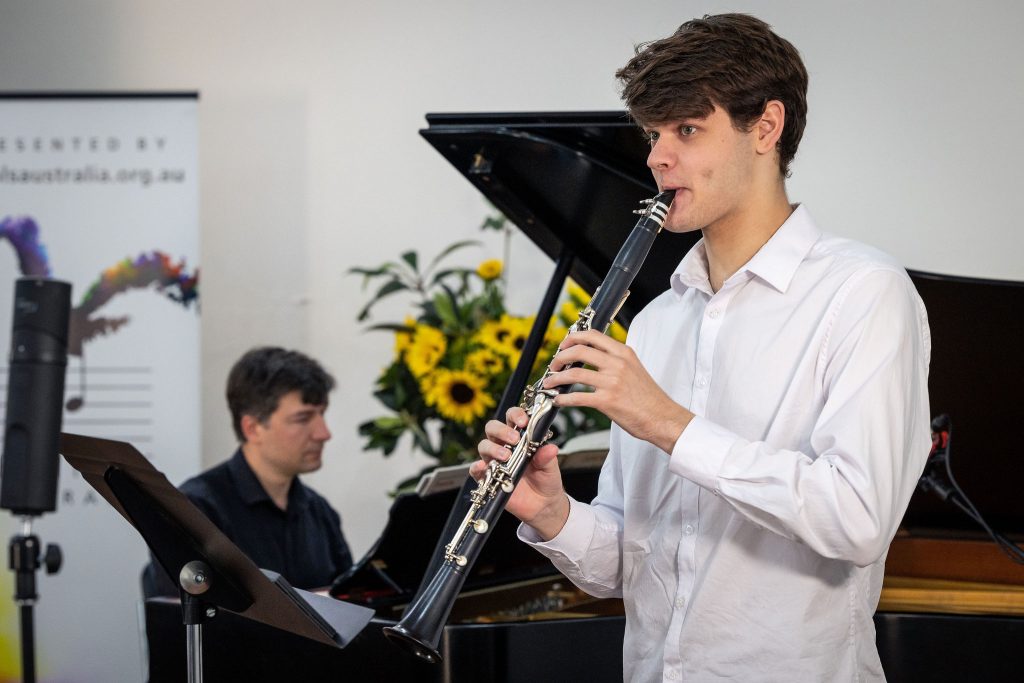 Donations to Recitals Australia $2 and over are fully tax deductible in Australia, and we are registered on the Register of Cultural Organisations and on the Australian Charities and Non-for-profits Commission.
There are direct donations available below, or you could consider leaving a bequest in your will.
We are very grateful for the help of the Recitals Australia Council members, the Artists that involve themselves in our programs, the volunteers that assist us with their time and care for each recital and for the assistance of our major sponsors and philanthropic donors who make our work possible.
If you prefer to donate offline, please use the following details:
RECITALS AUSTRALIA INC
PERFORMERS ADVANCEMENT FUND
BSB Number: 633 000
Account Number: 159 362 862
Reference: Your Name
Please email your name, donation amount and contact details to accounts@recitalsaustralia.org.au to enable us to issue you with a tax deductible receipt.
Or Contact Us to make alternate arrangements.
Sponsorship Opportunities
Recitals Australia has a unique sponsorship program, which provides partners with high exposure at concerts and enables direct connections to motivated audience, high quality performers and educational activities in South Australia and our other national activities.
Opportunities exist for the sponsoring of individual recitals and we would very much welcome any individual or organisation interested to make contact with us to discuss options.
Would you like to get involved with Recitals Australia?
Please contact us to discuss volunteering for recitals or assisting with our Council activities.
We are currently looking for assistance with Marketing efforts and also Front of House duties at our Special Event recitals.