Recitals Australia Presents
Lunch Hour Series
Tynte Street, North Adelaide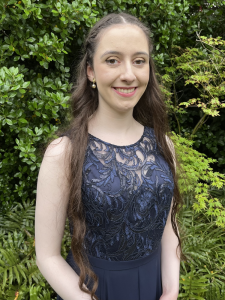 Katelyn Crawford – soprano
Sachiko Hidaka – piano
Wednesday 17 May, 2023
at 12.30pm
for approximately 50 minutes
Program
Ralph Vaughan Williams (1872–1958)
Four Poems by Fredegond Shove
iv. The Water Mill
ii. Four Nights

Maurice Ravel (1875–1937)
Histoires naturelles
i. Le Paon
ii. Le Grillon
iii. Le Cygne
iv. Le Martin-Pêcheur
v. La Pintade

Robert Schumann (1810–1856)
Liederkreis, Op. 39
x. Zwielicht
iv. Die Stille
vii. Auf einer Burg
ii. Intermezzo
xi. Im Walde
iii. Waldesgespräch

Wolfgang Amadeus Mozart (1756–1791)
Vado, ma dove? (from Il Burbero di buon cuore)
È amore un ladroncello (from Così fan tutte)
About Katelyn
Katelyn Crawford is a mezzo soprano / soprano based in Adelaide. In 2022, she completed her Bachelor of Music (Classical Voice) with First Class Honours at the Elder Conservatorium of Music, under the guidance of soprano Rosalind Martin. Katelyn was awarded the Elder Conservatorium's Clement Q. Williams Prize (2020), The Frederick Bevan Prize (2021), The Rae Cocking Memorial Prize (2022), and The Robert Whinham Prize (2022). In 2022, Katelyn received an award in the Recitals Australia Lunch Hour Series Autumn Season. Katelyn is currently undertaking a Graduate Diploma in Music (Performance and Pedagogy) in Classical Voice.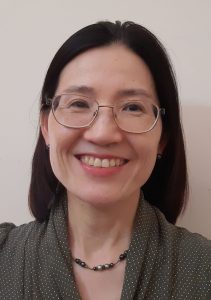 About Sachiko
Originally from Japan, Sachiko is an accompanist who enjoys working with a diverse range of musicians in the Adelaide community. Since moving to Adelaide, Sachiko completed LMusA (Piano) under the guidance of Audrey White OAM. Sachiko has been a repetiteur for several Co-Opera productions and has worked with several companies including Various People Inc, Mopoke Theatre Productions, and Emma Knights Productions. Sachiko is currently the accompanist for Classical Voice Performance classes at the Elder Conservatorium of Music, and regularly accompanies school and community choirs.

Buy Tickets
Tickets for each recital concert are $10 per person, or you can consider a full-year subscription for only $200. The subscription includes all Lunch Hour Series recitals for the year, the Finals, all guest recitals and the mid-year lunch recitals held at the North Adelaide Baptist Church Hall.