Recitals Australia Presents
Junior Series
Tynte Street, North Adelaide
Wednesday 19 July, 2023
at 12.30pm
for approximately 50 minutes
Part 1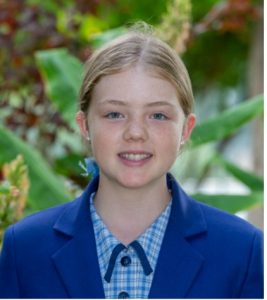 Layla Dodd, flute with Won Jung Lee, piano
Program
Paul-Agricole Génin (1832-1903)
Carnaval de Venice Op.14
 
Antonín Dvořák (1841-1904)
Humoresque Op.101
 
Johann Sebastian Bach (1685-1750)
Siciliano from Flute Sonata No.2 in E Flat Major
 
Julian Anderson (b 1967)
Scherzino Op.55 No.6
 
George Frideric Handel (1685-1759)
Allegro from Flute Sonata in G Major
 
Christoph Willibald Gluck (1714-1787)
Orpheus et Eurydice
 
Pietro Morlacchi (1828-1868)
Il Pastore Svizzero (The Swiss Shepherd)
 
4' | 3' | 2' | 2' | 2'30" | 3' | 3'30" |
ABOUT LAYLA
Layla began playing the flute by the Suzuki method at 4 years of age. Since this time, Layla has gained experience performing as a soloist and as part of an ensemble at Suzuki festivals (both locally and interstate), Adelaide State Music Camp, school performances and busking opportunities. She has enjoyed masterclasses and ensembles led by various interstate and international guest tutors.
Layla has competed in, and won, several awards, in the Adelaide Eisteddfods both as a soloist and a duet performer. Layla has enjoyed performing with her siblings all who play musical instruments.
Since starting at St Peter's Girls' school earlier this year, Layla has embraced the performing opportunities this has provided, and is looking forward to visiting Canberra to perform together with multiple schools later in the year. Into the future, Layla is excited to learn more advanced repertoire and techniques and perform as part of ensembles and as a soloist, as opportunity arises. Layla is always keen to perform and gain musical experiences and is thrilled to be performing with Recitals Australia.

ABOUT WON JUNG
Won Jung Lee graduated from the University of Adelaide, with a Master of Music in Performance and Pedagogy Degree. She continued her studies as an exchange student at Indiana University.  Won has a keen interest in exploring new music and is a regular performer in the Recitals Australia Lunch Hour Concert Series as soloist, chamber music player and accompanist. She currently studies with Monika Laczofy and teaches piano at schools and in her private studio.
Part 2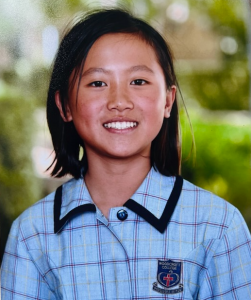 Emily Yang, piano
Program
Domenico Scarlatti (1685–1757)
Sonata in C, K513
Wolfgang Amadeus Mozart (1756–1791)
Sonata in F, K.332
Frédéric Chopin (1810-1849)
Waltz in F minor Op.70 No.2
Frederic Mompou (1893–1987)
Young Girls in the Garden
5' | 15' | 3'30" | 3' |
ABOUT EMILY
Emily is 12 years old in Year 6 at Woodcroft College. Emily started learning music at 5 years old and, since 2019 has been learning music at the Open Music Academy, University of Adelaide.
Emily is the youngest member of Woodcroft Senior Concert Band and String Ensemble. She particularly enjoys the band rehearsals on Friday mornings and the Woodcroft Showcase performance.
Last year Emily achieved her AMEB violin grade 7 exam A+ and won the grade 7 prize. In December, Emily was invited to play on the AMEB Showcase. This year Emily achieved an AMEB piano grade 8 exam with an A+ with her lovely piano teacher, Monika Laczofy's, help.
Emily's favourite composer is Beethoven, because he defied the onset of deafness from the age of 28 to produce a great amount of classical music, she likes his piano sonatas and symphonies. Apart from music, Emily enjoys tennis, reading, movies, video games, cycling and cross country.
ABOUT SIMÓN
Simón obtained his Bachelor of Music with First Class Honours at the Elder Conservatorium of Music under the tutelage of Stefan Ammer. In May 2018, he performed Beethoven's Piano Concerto No.5 ("Emperor") with the Elder Conservatorium Symphony Orchestra under the baton of maestro James Lowe. Later that year he was awarded the 2018 Peter Schodde Memorial Piano Scholarship, which facilitated him travelling to Germany, Austria and England, and playing for highly respected professors and performers to further his technical abilities and musicianship.