Recitals Australia Presents
ReClassified Concert 3 at Stangate House, 3 Edgeware Road, Aldgate.
Works for cello, violin and voice
Approximately 60 minutes
Tickets $25:  Purchase Tickets
Featuring all new compositions by Lauren McCormick, Rachel Bruerville, Georgina Bowden, David John Lang, Anne Cawrse, Martin Cheney

Performed by:
Cheryl Pickering, mezzo soprano voice.
Helen Ayres, violin.
Tom Marlin, cello.
About the ReClassified Festival
ReClassified is about reflecting and celebrating the living, breathing, classical music makers in our city. It demonstrates that we are relevant, skilled, enthusiastic, and knowledgeable about our craft, and eager to share our creations with the wider community and the world. It provides mentorship and professional experience for emerging composers, and demonstrates that composers living today are as vital and relevant as those that lived in centuries gone past.
Thank you for staying curious, for wanting to learn more about what we do and why we do it, and for supporting us with your presence here today.
Anne Cawrse
2022 Prelude Composer Resident & ReClassified Director
---
Program of performance
Lauren McCormick, Summer Song (for mezzo, violin and cello)
Rachel Bruerville, Fatherless  (for mezzo, violin and cello)
Georgina Bowden, A Life I Could Not Read (for mezzo, violin and cello) 
David John Lang, Colluricincla harmonica (for violin)
David John Lang, Currawong on Black Hill (for cello)
Anne Cawrse, Manum and Komak, from Persian Prayers (for mezzo, violin and cello)
Martin Cheney, sand  (for mezzo, violin and cello)
---
Program note for Summer Song
by E. Nesbit 
THERE are white moon daisies in the mist of the meadow
Where the flowered grass scatters its seeds like spray,
There are purple orchis by the wood-ways' shadow,
There are pale dog-roses by the white highway;
And the grass, the grass is tall, the grass is up for hay,
With daisies white like silver and buttercups like gold,
And it's oh! for once to play thro' the long, the lovely day,
To laugh before the year grows old!
There is silver moonlight on the breast of the river
Where the willows tremble to the kiss of night,
Where the nine tall aspens in the meadow shiver,
Shiver in the night wind that turns them white.
And the lamps, the lamps are lit, the lamps are glow-worms light,
Between the silver aspens and the west's last gold.
And it's oh! to drink delight in the lovely lonely night,
To be young before the heart grows old!
Summer Song takes its text from the poem of the same name, written by English author Edith Nesbit, who is most notably known as the author of beloved children's stories such as The Railway Children and Five Children and It. The music itself presents a romantic and melancholic perspective on summertime as a reflection on the beauty of the season as it passes through the years. The rolling melodies carried on summer winds are juxtaposed with intimate moments of quiet reflection, knowing that this moment, too, will soon become a memory.
Program note for Fatherless
I first discovered the poetry of Lesbia Harford back in 2016, and I have been holding onto this poem, Fatherless, to set to music since then. I'm so grateful to Cheryl, Helen and Tom for bringing it to life in 2022! These words are personally very relevant and special to me. 
I have changed a couple of words, but the original text is below: 
I've had no man
To guard and shelter me,
Guide and instruct me
From mine infancy.
No lord of earth
To show me day by day
What things a girl should do
And what she should say.
I have gone free
Of manly excellence
And hold their wisdom
More than half pretence.
For since no male
Has ruled me or has fed,
I think my own thoughts
In my woman's head.
Program Note for A Life I Could Not Read
As Australia's natural graffiti artists, scribbly gum moth larvae burrow distinct patterns. Their tracks develop from fine lines to confident zig zags to deliberately overlapping tracks.
How do they know to change direction, or when to turn back on themselves?
This is a piece about decisions, translation and timbral qualities of line.
Program Note for Colluricincla harmonica and Currawong on Black Hill
These two pieces are musical portraits of some of my favourite local birds – not just their songs, but their behaviour as well.
Colluricincla harmonica is the scientific name of the grey shrike-thrush, a small and rather drab-looking bird, hard to spot but easy to hear. The violin imitates its accelerating whistle-like call, and a kind of musical conversation ensues, as between different birds calling in the bush.
Currawongs can often be heard when walking the Adelaide Hills, their simple ringing cries echoing along the gullies. This Currawong on Black Hill is first heard far off in the distance, soaring to the cello's long, wide-ranging melodic phrases. Then the flapping of its wings is heard and it alights on a nearby tree, and proceeds to jump around in its clumsy, puppet-like way to the sound of pizzicato. Then it flies off once more into the distance.
Program Notes for Manam and Komak  
From Three Persian Prayers
for Mezzo-Soprano, Violin and Cello 
By Anne Cawrse (2016, arr. 2022)
In 2016 I was commissioned by Various People Inc. to compose a work for Mezzo-Soprano, Violin and Oud for the new multi-art form work The Migration of Souls. The text, a selection of prayers from the Bahá'í faith, as well as three melodies created and sung to remember the prayers, were shared with me by Iranian film-maker Mojgan Khadem. The creation of these songs sat somewhere between composing and arranging: I felt the necessity to remain true to the original melodies, but also had free reign to reinterpret the settings harmonically and texturally through the use of the accompanying instruments. In this arrangement, the cello takes the place of the original oud.
Manam's repeated call "It's me here, it's me" is a request for acknowledgement and refuge, reaching its most fervent cry when the singer proclaims the glorious name of their creator.
Komak is a prayer for help and protection, and a proclamation of the all-seeing and all-knowing sovereign Lord. Both prayers emphasise the power of vulnerability and demonstrate expressions of faith and hope in the face of uncertainty.
Manam 
English Translation
It's me here, it's me
I am your servant at your threshold
I am seeking your refuge
I am looking forward to seeing you
I am at once drunk and sober
Please open the door, have some pity on me, grant me your attention
Hear my prayer
O Thou creator of the most Glorious name,
Oh Thou discoverer of the Hidden Secret
Oh blessed beauty
It's me here, it's me
Oh God, it's me.
Komak
English Translation
Oh God, help me
Oh Thou the protector, protect me (from desire)
Oh Thou my confidence and my friend, give me some relief (from cruelty and bloodshed)
O Thou the most Mighty and Powerful, make me steadfast (give me entrance into Paradise)
Oh God, help me to do the right thing
Help me in this world. Help me in the world to come.
Thou art the most Powerful, Oh God
Thou art potent to do what Thou willest, the most Mighty, oh Protector
Thou art my Guide and my Refuge, oh Confidante, of Friend
Thou art the all-seeing and all-hearing
Thou art the all-knowing, the all-wise
Oh our Sovereign Lord
Help me, protect me, give me some relief
Thou art God in this world. Thou art God in the world to come
Thou art God in every world of existence.
Help me. Help me.
Help…
Program Note for sand
sand is an arrangement of the first of three movements from Auguries of Innocence, a set of meditations on three isolated stanzas of William Blake's poem of the same name, originally composed for SATB divisi a cappella choir and then subsequently for winds. In this version, I have used the immense expressive qualities of the strings across a variety of registers to both circle and intertwine with the voice to make shifts in its scope and scale — "To see a world in a grain of sand…". At the piece's climax, the mezzo-soprano begins to spin out to eternity, before returning to the constraints of an hour.
sand by Martin Cheney, text by William Blake, Vocal Piece
"To see a world in a grain of sand,
and a heaven in a wild flower,
hold infinity in the palm of your hand, 
and eternity in an hour."
---
ABOUT LAUREN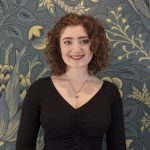 Lauren McCormick is an emerging composer from South Australia and current Masters candidate at the Elder Conservatorium of Music, where her work focuses on composing new classical concert music for children.
She views composition like the solving of a puzzle, finding the right pieces to fit in the right places to make for an exciting and immersive creative and listening experience. With a strong love of melody and storytelling, Lauren's works are distinctly Romantic and narratively driven, as she hopes to guide the listener through her musical explorations. 
ABOUT RACHEL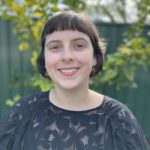 Rachel Bruerville (b. 1991) is an Australian composer, arranger, cellist, singer, and writer, who proudly calls Adelaide her home. Represented by the Australian Music Centre, she has held the position of Young Adelaide Voices' 2019/20 Composer in Residence, supported by a 2019 Carclew Fellowship.
Composition highlights include Milli, Jack and the Dancing Cat for the Adelaide Symphony Orchestra (2021), Mirror mirror for Young Adelaide Voices at the Gondwana World Choral Festival (2019), and Dancing on Tiptoes for The Hush Foundation (2018).
ABOUT GEORGINA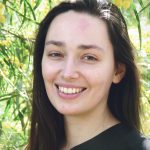 I'm a British-born composer and visual artist. Since moving to Australia in 2020, my curiosity about the vivid sounds and colours of Australian nature as been the driving force for my work. I have a Master's of Music and a Master's of Architecture. My creative work combines music, art and spatial elements.  
ABOUT DAVID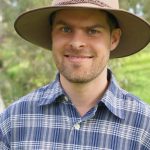 David John Lang is an Australian composer living in Adelaide. His music often reflects his love of the outdoors, his Christian faith, and his whimsical sense of humour. Recent projects include an album of musical portraits for piano, a fanfare for the Sydney Symphony Orchestra and a musical depiction of Tasmania's Overland Track for the Adelaide Wind Orchestra.
In addition to composing, David works as a writer (about music) and conductor. He also performs (trumpet, keyboard, and vocals) with the Music is Fun Band. David holds a PhD in Music Composition from the Elder Conservatorium.
ABOUT ANNE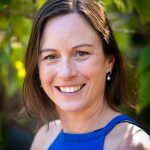 Anne Cawrse is an award-winning composer of orchestral, chamber, solo and choral works. Her music is described as 'beguilingly beautiful' and 'profoundly telling', and she has been commissioned by many of Australia's leading orchestras, ensembles, and soloists, including the Adelaide and Melbourne Symphony Orchestras, the Australian String Quartet, and Adelaide Chamber Singers.
ABOUT MARTIN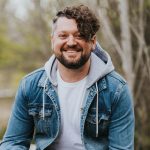 Martin is a composer, music theatre lecturer, repetiteur, pit orchestra pianist, music director, and writer. He graduated from the Elder Conservatorium with First Class Honours in Music Education (Most Outstanding Graduate, 2009) and is currently awaiting the final examination of his thesis for a PhD in Composition. Martin joined the teaching staff of the Bachelor of Music Theatre in 2020.
Martin is (until now!) primarily a composer of wind orchestra and choral works. He co-founded the Adelaide Wind Orchestra in 2012 which has attracted high-profile guest artists including internationally renowned conductor and clinician Dr John Lynch. AWO has performed and recorded a number of Martin's pieces, including Auguries of Innocence (with the Graduate Singers) in 2019, and the World Premiere of Tangent: symphony for wind orchestra in 2021. He is represented in Australia by Matt Klohs Music and internationally by Murphy Music Press, LLC. Martin is also a published Arts writer and critic who publishes on his own website, Sharp Four Reviews, has by-lines at the Australian online film magazine FilmInk, and recently began contributing for CutCommon.