Recitals Australia Presents
Alexander Hanysz
Tynte Street, North Adelaide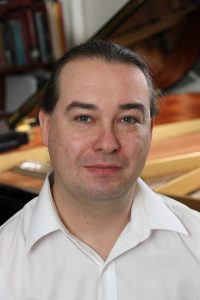 Saturday 22 October, 2022
at 10.30am
for approximately 50 minutes
followed by morning tea!
J.S. Bach
Partita no. 2 in C minor
Sinfonia
Allemande
Courante
Sarabande
Rondeau
Capriccio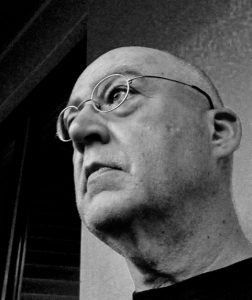 John Polglase
Five Pieces (composed 2019)
Commissioned by Olga and Tom Sankey
World premiere performance
Chaconne
Passacaglia
Intermezzo
Scherzo
Toccata fantasie
Alexander Hanysz writes:
Bach's second Partita is an old friend. A teacher suggested the first movement to me as a good exam piece while I was still in high school. I wanted to know more, and learned the rest of the set over the next few years. As a showcase of different Baroque dance forms, compositional techniques, moments of instrumental virtuosity and moments of breathtaking beauty, it seemed like the ideal partner for John Polglase's Five Pieces.
John Polglase writes:
Some time in early 2019 I was approached by Olga and Tom Sankey to compose a piece to commemorate the life of Olga's mother Vera Marek, deeply cultured woman who emigrated to Australia from Czechoslovakia. We eventually settled on a set of variations based on one of her favourite folksongs: Andulko, which Alexander has also premiered. While today's piece is not this work, its genesis came about as part of this process. Early sketches for Vera's piece were eventually passed over in favour of the folksong, but they remained in my mind and resulted ultimately in this collection, which I consider as coming about from the original commission.
Much of this 'left over' material generated what is now the last of these Five Pieces —the technically demanding and very showy Toccata fantasie. The other movements were composed to both complement and contrast this display piece. As is by now probably fairly obvious, I enjoy the formal process of variation, with both the first two movements utilising forms which reached their zenith during the Baroque period. The variations of a Chaconne come from a single, recurring progression of chords, often over a ground bass, whereas a Passacaglia repeats its bass line throughout with new material composed over it. Liberties are taken of course, particularly with the bass line which moves ever higher as the variations progress, ending in high trills. Contrasting these movements are the central Intermezzo, a much freer work of improvisatory character and a thoroughly rambunctious Scherzo, which follows a more Classical model, but one also with its origins in Baroque dance.