Recitals Australia Presents
Lunch Hour Series
Tynte Street, North Adelaide
Jonathan Wong – piano
Cindy Luo – piano
Wednesday 10 May, 2023
at 12.30pm
for approximately 50 minutes
Program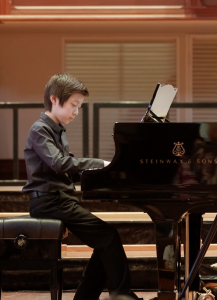 Jonathan Wong Program
Miriam Hyde (1913–2005)
Valley of Rocks

Ludwig van Beethoven (1770–1827)
Piano Sonata No.17 in D minor, Op. 31, No. 2
i. Largo–Allegro
ii. Adagio
iii. Allegretto
5' | 20'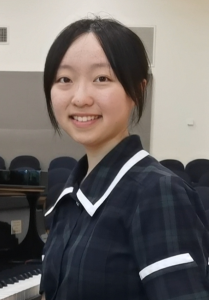 Cindy Luo Program

Wolfgang Amadeus Mozart (1756–1791)
Fantasia No. 4 in C minor, K.475

Wolfgang Amadeus Mozart (1756–1791)
Piano Sonata No. 14 in C minor, K.457
i. Molto allegro
ii. Adagio
iii. Allegro assai

11' | 21'
About Jonathan
Jonathan Wong is eleven years old, and he studies piano with Monika Laczofy OAM. Jonathan attained A.Mus.A in piano and AMEB Eighth Grade in violin when he was only ten years old. Jonathan has won numerous first prizes and awards in Adelaide and international piano competitions. In both 2021 and 2022 Jonathan was awarded the Ethel Cooper Scholarship for Piano by the Elder Conservatorium. Jonathan also learns flute and voice. He loves music and wishes to become a professional musician in the future.

About Cindy
Cindy is a Year 11 student at Seymour College. Cindy attained A.Mus.A in piano in 2021 under the tutelage of Monika Laczofy OAM. She also plays flute and violin, and performs in ensembles at her school. As a pianist, Cindy enthusiastically engages in solo, ensemble and accompaniment repertoire. Cindy gained excellent experience and recognition in the Accompanists' Guild of SA (AGSA) in 2022 through the Collaborative Pianist Awards, and enjoyed working with accomplished soloists. Cindy is keen to extend herself as a musician and actively seeks opportunities within Seymour College and the wider community.
Buy Tickets
Tickets for each recital concert are $10 per person, or you can consider a full-year subscription for only $200. The subscription includes all Lunch Hour Series recitals for the year, the Finals, all guest recitals and the mid-year lunch recitals held at the North Adelaide Baptist Church Hall.