Recitals Australia Presents
Junior Series
Tynte Street, North Adelaide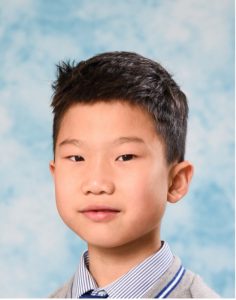 Wednesday 26 October, 2022
at 12.30pm
for approximately 50 minutes
First Half: Sean Zhang, piano
Program
G.P. Telemann(1681–1767)
Fantasia in G minor, TWV 33:8
Vivace
Béla Bartók(1881–1945)
Sonatina, Sz. 55
Allegretto (Bagpipers)
Claude Debussy (1862–1918)
Rêverie
Claude Debussy (1862–1918)
Arabesque No.1 in E major
Gabriel Fauré (1845–1924)
Andante moderato, Op. 84, No. 5
Ludwig van Beethoven(1770–1827)
Sonata No.19 in G minor, Op. 49, No. 1
Andante
Rondo: Allegro
ABOUT SEAN
Shengxuan (Sean) Zhang is nine years old.  He loves music and has a special sensitivity to it. Shengxuan has been studying piano for three years, and his current teacher is Gil Sullivan.  In the 2021 Adelaide Eisteddfod Piano Competition, Shengxuan won both First Prize in the "Grade 5 Piano Solo" and "Own Choice Piano Solo 7 Years" categories. In the 2022 Eisteddfod, Shengxuan won the "12 Years and Under Piano Romantic Era Solo" First Prize, and the "12 Years and Under Piano Any Mozart Piece Solo" Second Prize.  Shengxuan also studies violin, and has been a member of the Saints Junior School String Orchestra and the String Chamber Ensemble.  In 2021, he won the "7 Years and Under Any Orchestral String Player Solo" First Prize, and an Honourable Mention for "AMEB Grade 3/4 any Instrument Solo".  In 2022 he won Third Prize in "9 years and under", and an Honourable Mention for "Any bowed instrument solo Grade5/6". Shengxuan loves table tennis, swimming and mathematics, and was a Medal Winner in Mathematics for the 2021 International Competitions and Assessments for Schools (ICAS).
Second Half: Natasha Paran, violin with Sock Siang Thia, piano
Program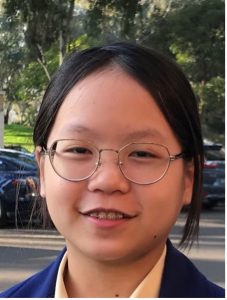 Tomaso Antonio Vitali (1663–1745)
Chaconne in G minor for Violin and Piano
Joachim Raff (1822–1882)
Cavatina in A-flat major, Op. 85 No. 3
Pablo de Sarasate (1844–1908)
Zigeunerweisen (Gypsy Airs) in C minor, Op. 20
ABOUT NATASHA
Natasha Paran started playing the piano and violin at the age of three. She obtained her Associate Diploma in Piano (ATCL) and Licentiate Diploma in Violin (LTCL) when she was ten. She performs regularly and has competed in many national and international competitions. Since August 2020, Natasha has been studying violin with Dr Elizabeth Layton. She joined the Adelaide Youth Orchestra in 2021 and the Australian Youth Orchestra in 2022. Natasha has performed in the Recitals Australia Lunch Hour series and won prizes in the 2022 Adelaide Eisteddfod competition. Natasha started learning piano from Monika Laczofy OAM in 2022.
ABOUT SOCK SIANG
Sock Siang Thia holds a PhD in Music from the University of Adelaide. Prior to moving to Adelaide in 2020, she worked as a Senior Lecturer in Music at a university in Malaysia. She enjoys teaching and accompanying musicians of various age groups on the piano.