Recitals Australia Presents
Lunch Hour Series
North Adelaide Baptist Church Hall – Tynte Street, North Adelaide
Wednesday 27 September, 2023
at 12.30pm
for approximately 60 minutes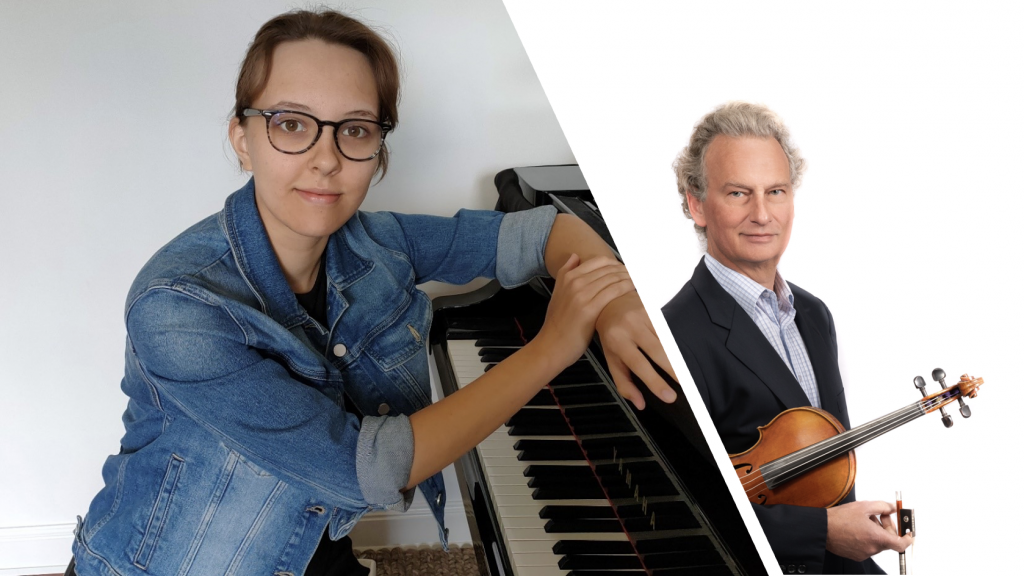 Program
Claude Debussy (1862–1918)
Estampes, L.100

Franz Liszt (1811–1886)
St. François de Paule marchant sur les flots (from Deux légendes, S.175, No.2)

Nikolai Kapustin (1937–2020)
Prelude (from Eight Concert Etudes, Op. 40)

César Franck (1822–1890)
Sonata in A major for Violin and Piano
i. Allegretto ben moderato
ii. Allegro
iii. Ben moderato: Recitativo-Fantasia
iv. Allegretto poco mosso

15' | 8' | 3' | 30'
ABOUT NICKY
Nicky graduated with First Class Honours in Piano Performance from the Elder Conservatorium under the tutelage of Lucinda Collins. In both her Undergraduate and Honours degrees, she received scholarships and prizes for her musical achievements, including Brisbane Matthews Pianoforte Prize, Maude Harriet Riley Scholarship, Thelma Dent Memorial Prize, Daisy Burmeister Salotti Scholarship for Pianoforte, Patrick Cecil Greenland Scholarship for Pianoforte, and the Jack de Vos Scholarship. These helped support her during her studies.
Nicky currently works as an accompanist and piano teacher at Seymour College and Mary Mackillop College, and she is expanding her solo performance and chamber music repertoire. Nicky hopes to return to university and continue her post-graduate studies.

ABOUT JONATHON
Jonathon began touring internationally at the age of 12 and has since developed as a gifted violinist and serious performer. He has presented many challenging and serious programs in solo performances throughout Europe, United States of America, Southeast Asia, and in Australia. He has worked extensively organising and promoting serious classical repertoire to novice audiences and has been especially committed in bringing classical music to rural communities in Australia and underprivileged communities in Southeast Asia who would not normally have this opportunity. Jonathon has given charity performances to local communities in Thailand and in Vientiane, Laos.
At the age of 17 he moved to Los Angeles at the invitation of Russian-born American violinist and teacher Jascha Heifetz, to pursue serious musical studies while at UCLA on scholarship. He went on to study in the USA and Europe with Alexander Treger, Tibor Varga, and Raymond Montoni. This gave Jonathon a deep understanding about string playing by great 20th century figures, including Leopold von Auer, Carl Flesch, Pablo Casals, and Eugène Ysaÿe. As a performer Jonathon enjoys an unusually broad and flexible repertoire. He is recognised for his intense personal style in presenting dramatic and impactful accounts of these works. In the course of his performances, he has attracted critical acclaim for performances across the range of this repertoire from J.S. Bach, classical sonatas, the romantic virtuoso medium, and 20th century works.