Recitals Australia Presents
ReClassified Concert 1 at the North Adelaide Baptist Church
Sunday 6 November at 2:30pm
Works for organ, oboe and viola
Approximately 60 minutes

Tickets $25 Purchase Tickets

Featuring all new compositions by Rachel Bruerville, Esmond Choi, Josh van Konkelenberg, Connor Fogarty and Anne Cawrse.

Performed by: Josh van Konkelenberg, organ. Joshua Oates, oboe. Martin Alexander, viola.
About the ReClassified Festival
ReClassified is about reflecting and celebrating the living, breathing, classical music makers in our city. It demonstrates that we are relevant, skilled, enthusiastic, and knowledgeable about our craft, and eager to share our creations with the wider community and the world. It provides mentorship and professional experience for emerging composers, and demonstrates that composers living today are as vital and relevant as those that lived in centuries gone past.
Thank you for staying curious, for wanting to learn more about what we do and why we do it, and for supporting us with your presence here today.
Anne Cawrse
2022 Prelude Composer Resident & ReClassified Director
---
Program of performance
Rachel Bruerville  Locus Iste  (for oboe, viola and organ)
Esmond Choi And I look for the resurrection of the Dead, and of the coming age, Amen (for oboe, viola and organ)
Anne Cawrse unfurl (for oboe and viola)
Josh van Konkelenberg Improvisation (for organ)
Connor Fogarty Acis and Galatea (for oboe, viola and organ)
Anne Cawrse Love is Born (for oboe, viola and organ)
---
Program note for Locus Iste
Locus Iste was originally commissioned by Leonie Hempton for the St Peter's Cathedral Choir, North Adelaide, for their 2019 tour to the UK. I got to know the Cathedral Choir very well when I worked in the Cathedral Office as Administration Assistant for three years (2018–2021), and Leonie also taught me music at Marryatville High School. I love Adelaide!
Translating a cappella voices to this beautiful organ, viola and oboe trio has been an interesting challenge. I think of Josh at the organ as the accompanying voices of the choir, while Josh and Martin on oboe and viola are the melodic lines which float over the top. 
The original text and translation is below: 
Locus iste a Deo factus est, inaestimabile sacramentum; irreprehensibilits est.
This place was made by God, a priceless sacrament; beyond reproach.
Program note for And I look for the resurrection of the Dead, and of the coming age, Amen
This work is based on a Gregorian chant called Credo. I have used the last two verses of the chant's text and music as the idea for this work. This work divides into two parts. First section of the music is about looking for the resurrection of the dead. So, this section of the music is about looking and searching for something. The second half of the chant is about the future. I decided to compose the music filled with joy and dance like rhythm. In this section, I have directly quoted Messiaen and Alain's more rhythmic themes to add more "fun" into it.   
Program Note for unfurl
unfurl is the result of an experiment. Conceived structurally on a walk, the harmonic plan that unfolds throughout the piece was jotted down hastily and without a piano at hand- very unusual for me. The rhythmic structure was planned while I was a passenger on a long car trip (no piano there either), and a few weeks later the three components were brought together to create… what exactly? A musical exploration of unfolding, expanding harmonies? A study in repetition and holding tension through continual tiny shifts? Maybe it's a duet for any two instruments, which works best when played in a resonant acoustic?
Regardless of what it is, I think that unfurl is quite effective. I like the fact that aside from range, it doesn't rely upon the characteristics of the two instruments in order to work. I like the elements of freedom and ensemble it demands of the players, from articulation matching to decisions about the number of repetitions. I particularly like how it demonstrates that a composer can work in a very different way from usual, and still create something intriguing, enjoyable, listenable and very playable.
Program Note for Acis and Galatea
This piece is inspired by the Greek myth of two lovers, the mortal Acis and sea-nymph Galatea. One day, the cyclops Polyphemus sees them resting on the shore of the ocean and becomes jealous, killing Acis with a boulder. The grieving Galatea transforms his blood into a river and Acis into an immortal river spirit. The work is in a single movement divided into three sections, each of which represents a different part of the story: Love Theme, Polyphemus, and Metamorphosis.
Program Note for Love is Born
Love is Born is the 6th movement (of 7) from my Requiem, composed in 2019 for SATB vocal quartet and organ. The text for this movement, as for the rest of the Requiem, combines the traditional Latin Requiem Mass text with excerpts from Michael Leunig's 'The Prayer Tree'. For Love is Born, the Leunig poem from which the movement gets its name is combined with the Latin 'Lux Aeterna', meaning 'everlasting light'.
Love is born
With a dark and troubled face,
When hope is dead
And in the most unlikely place
Love is born.
Love is always born.
-Michael Leunig From The Prayer Tree


Lux æterna luceat eis, Domine:
Cum Sanctis tuis in æternum:
quia pius es.
(Let everlasting light shine upon them, Lord,
with thy saints for ever, for Thou art merciful.)
-from the Requiem Mass
---
ABOUT RACHEL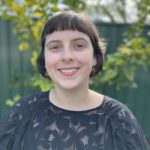 Rachel Bruerville (b. 1991) is an Australian composer, arranger, cellist, singer, and writer, who proudly calls Adelaide her home. Represented by the Australian Music Centre, she has held the position of Young Adelaide Voices' 2019/20 Composer in Residence, supported by a 2019 Carclew Fellowship.
Composition highlights include Milli, Jack and the Dancing Cat for the Adelaide Symphony Orchestra (2021), Mirror mirror for Young Adelaide Voices at the Gondwana World Choral Festival (2019), and Dancing on Tiptoes for The Hush Foundation (2018).
ABOUT ESMOND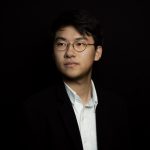 Esmond is a pianist and composer who recently completed his undergraduate study in Performance under the tutelage of Lucinda Collins at the Elder Conservatorium of Music. As a pianist, Esmond has performed recitals under organizations
 like Recitals Australia and Elder Hall. As a composer, Esmond treats composition as a background hobby. Until recently, he decides to explore the world of composition and made his first appearance as a composer recently at The Firm New Music Concert Series. Esmond is currently under the tutelage of Josh van Konkelenberg.
ABOUT CONNOR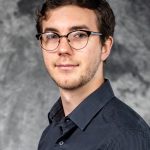 Connor Fogarty is an emerging composer, originally from Toowoomba, Queensland. He is now based in Adelaide, where he is undertaking his PhD at the Elder Conservatorium of Music. His music has been performed and recorded by ensembles such as the Australian String Quartet, Australian Youth Orchestra, Adelaide Wind Orchestra, as well as several of the Elder Conservatorium ensembles. Connor seeks to write music that audiences can immediately engage with, emphasising rhythmic drive, lyricism, rich harmonies, and evocative textures.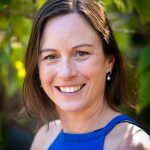 ABOUT ANNE
Anne Cawrse is an award-winning composer of orchestral, chamber, solo and choral works. Her music is described as 'beguilingly beautiful' and 'profoundly telling', and she has been commissioned by many of Australia's leading orchestras, ensembles, and soloists, including the Adelaide and Melbourne Symphony Orchestras, the Australian String Quartet, and Adelaide Chamber Singers.