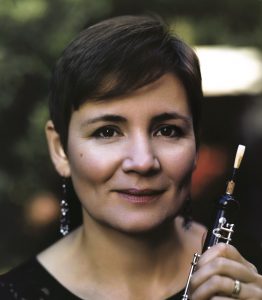 Online Tickets sales closed – tickets are still available at the door
Sunday 24 September at 3.30pm
Pilgrim Church, Flinders Street, Adelaide
Note the later starting time of 3.30pm
Program
SCHINDLER, Hans (1889-1951) Sonata, op. 38.
ALBINONI,Tomaso (1671-1751) Oboe Concerto in D minor, Op. 9, No. 2
MAXWELL, Melinda (b 1953) Pibroch
MORRICONE Ennio (b1928) Gabriels Oboe from The Mission
HAKIM Naji (b.1955) Variations on 'Wie Schon Leuchtet Der Morgenstern'
BACH JS (1685-1750 Trio Sonata no 6 in G BWV 530
MARCELLO A (1669-1747) Concerto for Oboe in D min , SF 935 – Op.1
NOYON J (1888-1962) Concertino Pastorale
ALBINONI/Giazotto, Adagio
Approximate duration: 120 minutes including interval.
Celia Craig, Oboe
Celia Craig, Principal Oboe of the Adelaide Symphony, has toured on five continents, given several world and Hemisphere premieres and recorded frequently at Abbey Road Studios, London.  She features on soundtracks as diverse as Dr Who, Star Wars, the Clone Wars, Australia, The Rugrats go Wild, Anne Boleyn, and Daybreakers. Celia has been featured as Soloist at The Proms, the Three Choirs Festival, at the Barbican, with Christchurch and Adelaide Symphony Orchestras. Celia has guested with many of the world's top orchestras, including London Symphony, London Philharmonic, City of Birmingham, Royal Scottish National, New Zealand and Sydney Symphony during her distinguished orchestral career bringing her into contact with many of the world's most acclaimed conductors, including Leonard Bernstein and Pierre Boulez.
Trained at The Purcell School as a Scholarship holder studying with charismatic oboist Nicholas Daniel, and Exhibitioner at the Royal Academy of Music, Celia was awarded UK Music for Youth's national Oboe Prize, Countess of Munster Musical Scholarships and the Harold Craxton Prize for Chamber Music. In 1997 Celia was honoured to be elected an Honorary Associate by the Directors of the Royal Academy of  Music.
Celia was elected President of the Australasian Double Reed Society for six consecutive years, convening the National Conference at the University of Adelaide in 2013. Juries include ABC Young Performer Awards, BBCTV Young Musician, Gillet/Fox Oboe International Oboe Competition in Tokyo, EMR Musical Scholarship, Hobart City Eisteddfod, External examiner for Guildhall School of Music and Royal Scottish Academy, and Musica Viva and Australian Music Examinations Board Advisory panels. In 2017 Celia has been invited to the UK to direct masterclasses at Royal College of Music, Guildhall School of Music, Trinity College, Royal Academy of Music, Royal Northern College and Birmingham Conservatoire.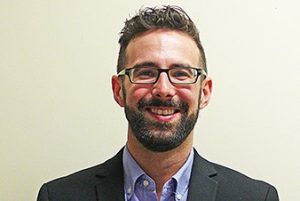 Josh van Konkelenberg, Organ
Josh van Konkelenberg studied piano and composition at the University of Adelaide before relocating to London to study organ and improvisation with David Graham and Sophie-Véronique Cauchefer-Choplin at the Royal College of Music. He received the degree of Master of Music with distinction in 2012, and completed a PhD in Composition (at the University of Adelaide) in the same year.
Josh was awarded the Walford E. Davies Prize for Dux of the Organ Faculty at the Royal College of Music, and has been the recipient of grants from the Australia Council for the Arts and the Ian Potter Cultural Trust, an University of Adelaide Medal for Outstanding Academic Achievement, and an Australian Postgraduate Award.
He has toured extensively as a soloist and chamber musician, and is a passionate teacher of the organ, piano, and improvisation.
Buy tickets
[ionwp module="sessions" function="getSessionTicketList" title="Celia Craig and Josh van Konkelenberg"]