Recitals Australia is very proud of our near 50 year history of actively supporting music education, performance opportunity, and chamber music. We are especially proud of the work we do to help emerging talented musicians become more visible to the music loving public.
Our logo reflects our Australian heritage, our values and the aspirations we have for young local talent.
We are immensely grateful to talented graphic designer, Grant Jorgensen, for his amazing work on our logo development. See more of Grant's work at https://jorgensendesign.com.au/
History and progress
In 2019, Recitals Australia launched a new brand and identity, replacing an older logo that had been in use for more than 20 years.
Our identity allows Recitals Australia to focus on our emerging artist programs, and recognises that as an organisation, we support many instrument types and education beyond piano.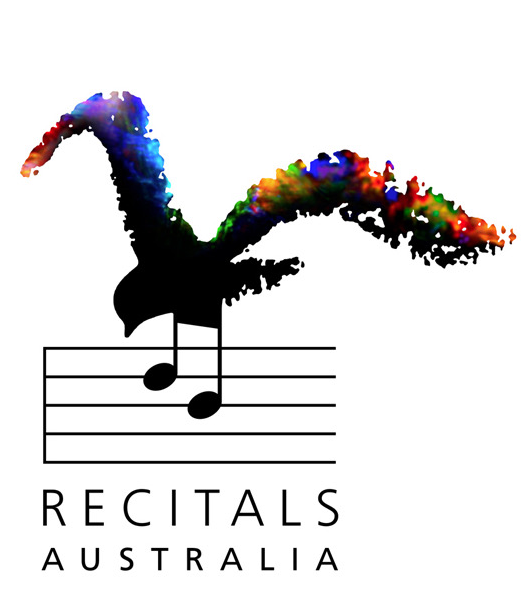 The old identity was linked to the founding days of the Association, when it was the Adelaide Chapter of the Australian Society for Keyboard Music.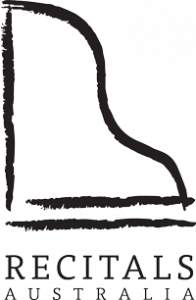 In the artist's words
The Recitals Australia logo approach was to avoid representing music by showing a particular instrument and instead create a graphic which conceptually suggests music is 'taking flight' by linking a stave and music notes with a bird image – creatures long admired for their rich and varied natural 'music'. The resulting logo represents both dedicated study and formal written music via the stave and notes, which morph into a hand-drawn whip-like 'swoosh' to convey youthful spontaneity and uplifting creativity. The incorporation of specially selected vibrant colours from photos of rare Australian black opals further represents the 'magic' of live music. The result is distinctive, timeless and instantly memorable. The logo also converts to a one colour version without loss of impact and the incorporated typography has been designed to be in visual harmony with the formal elements of the graphic and reduce to small scales without loss of legibility.
On a personal note, though I immensely enjoy and continue in my career as a freelance graphic designer for over 30 years, though I have no formal music training, I have been writing my own music, including songs, for over 50 years. I do this purely for myself as I very much enjoy the composing process and still find it deeply rewarding – I feel that music is an essential, enriching and timeless part of the human experience. I am grateful for this opportunity to contribute my support for those dedicated to the art of music and its performance, and the pleasure these artists bring to our society.
Grant Jorgensen
Grant Jorgensen's graphic design work can be seen by visiting his website : jorgensendesign.com.au