Recitals Australia is managed by a volunteer Council, many of whom are professional musicians or business people, working tirelessly to give back to the artistic community.  Meet our Council:
Mark de Raad – President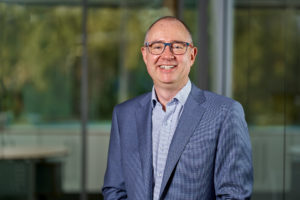 Mark de Raad is a company director, a consultant to the Australian NFP and Arts sector, and a supporter and philanthropist of many projects. He also holds several President and Chair roles with small to medium arts organisations.
Passionate about providing opportunities and support for performing artists in this state, he enjoys especially seeing the fruition of emerging artist energy and creativity.
Kym Clayton – Secretary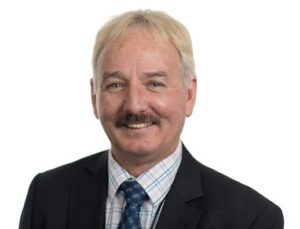 Kym has been involved with the administration of theatre and music performance in a community context for more than 40 years. He is the principal classical music and opera reviewer for The Barefoot Review, and is a member of The Adelaide Critics Circle.  He initially trained as a teacher and finished his career as an education policy adviser.  Kym is a graduate of the University of South Australia's Arts Management program and enjoys working with a range of not-for-profit arts organisations.
Kym is the Vice-President of Recitals Australia, and enjoys assisting the organisation to advance its governance arrangements especially in relation to programs that assist early career musicians to advance their careers as performing artists.
Sam Pontifex – Treasurer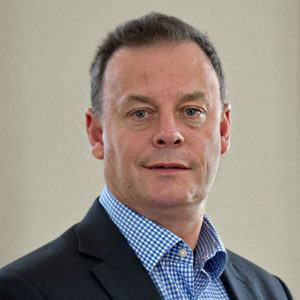 Sam's education is from University of Adelaide – Bachelor Degrees in Law and Accounting, Masters Degree in Commercial Law; and University of South Australia – Graduate Diploma in Legal Practice.
Sam was admitted to Institute of Chartered Accountants 2002 and is a Principal at Thompson and Cooper Partners
Sam is the Honorary Treasurer of Recitals Australia Inc.
Margaret Mayo
Margaret was first elected to the Council of Recitals Australia in 2013 and has been Hon Secretary since 2018.
Margaret's work for Recitals Australia has included arranging volunteers for the Lunch Hour Series.  More recently she was the Council representative at the Lunch Hour Concerts and the Virtuosi Series making sure that the front of house ran smoothly.
Margaret is a Physiotherapist and Feldenkrais Practitioner and has taught students of these disciplines as well as clients. Now she teaches Awareness through Movement Classes and from time to time Feldenkrais Training Programmes in different places around the World.
Margaret has worked as a volunteer for my professional organizations and also for lobby groups which promote rehabilitation for people with physical challenges.
Recitals Australia is exciting because it promotes and provides performance opportunity for young musicians.
Helen Ayres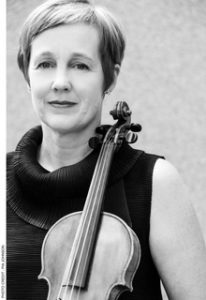 Helen Ayres is a Doctoral graduate of the University of Melbourne and founding member of Seraphim Trio. She has appeared as guest with numerous Australian small ensembles including Flinders Quartet, Syzygy, the Australian Octet and Melbourne Chamber Orchestra. After spending two years living in London and studying pedagogy at the Yehudi Menuhin School, Helen has now returned to Adelaide to teach violin at Elder Conservatorium's Centre for Young Musicians.
While living in London Helen performed with the BBC Scottish Symphony and London Philharmonic Orchestra. As part of these orchestras she performed across England, Scotland, Germany, Austria and China. Closer to home, Helen is a past member of the Melbourne Symphony Orchestra and has performed as guest principal with Orchestra Victoria and Tasmanian Symphony Orchestra.
With Seraphim Trio Helen has regularly performed at various festivals including the Melbourne International Arts Festival, Port Fairy Spring Music Festival, Adelaide Festival of Arts, Adelaide French Festival, the Peninsular Summer Music Festival and in 2013, Opera Australia's Ring Festival in Melbourne. Seraphim has recorded numerous CDs for ABC Classics and are currently part way through a series of trio recordings for ABC Classic FM titled The History of the Piano Trio.
Photo credit: Pia Johnson
Tully Brookes
Tully Brookes is an Adelaide-based pianist and conductor. A graduate of the Elder Conservatorium of Music (where he is currently completing a PhD), Tully is the music director of the Mitcham Orchestra and the Flinders Street Baptist Church. He is also active as an accompanist, and was the winner of the 2013 Geoffrey Parsons Award. Tully is a long-term member of Recitals Australia and has performed various roles over the years, including the management of concerts and the co-ordination and presentation of radio broadcasts on 5MBS FM.
Monika Laczofy OAM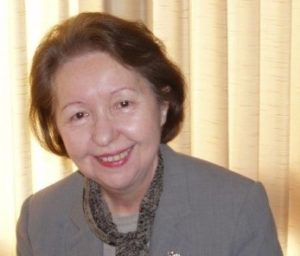 Austrian-born pianist & harpsichordist, Monika Laczofy OAM, is known across Australia as ensemble recitalist, having recorded for the ABC as soloist, accompanist and orchestral pianist.
For several years in Europe, then Australia she has been tutor, repetiteur and adjudicator. Monika has been a long-term council member of MTASA, president of the Accompanists' Guild SA and Federal Examiner for the AMEB.
She has spent over thirty years at the Elder Conservatorium as Part-time Lecturer in Piano and Accompaniment, and as Staff Accompanist, performing & broadcasting with international visiting and local artists.
Monika met Recitals Australia in 1985, has now been Council member for 22 years and coordinator/programmer of the Lunch Hour Recital Series since 2009.
Julie Quimby
Julie has a long history of community sector experience with great strengths in donor care, fundraising, volunteer management, events and programs. Currently working in membership pathways and development, Julie has worked across emergency services, education, agriculture, disability, health and the arts. She brings her love for classical music and supporting Australian musicians to her role with Recitals Australia. She sits across the Donor and Funding Working Group and hopes her skills will add breadth to the business end of the organisation.
Monica Wegner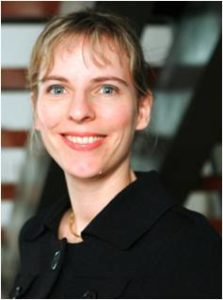 Monica Wegner is Managing Director and Partner at the Boston Consulting Group. She leads BCG's Customer Centricity practice in Asia Pacific and has over 20 years of experience working for and advising large Corporations on their strategy and transformation agendas in Australia and overseas.
Monica holds a Masters of Business Administration from the Macquarie Graduate School of Management, a Bachelor of Commerce degree from the University of Adelaide and a Post Graduate Diploma in Orchestral Training from the Guildhall School of Music & Drama. Following her undergraduate studies, Monica obtained scholarships to study in London, including the Guildhall School of Music & Drama and the Royal Academy of Music. She has been a member of the Adelaide Symphony and Adelaide Chamber orchestras and was a finalist in ABC Young Performer of the Year Awards, performing concertos with both the Adelaide Symphony and Tasmanian Symphony Orchestras.