Recitals and Winner Announced
Monday November 26, 7pm
Elder Hall, The University of Adelaide
On Monday November 26, join Recitals Australia, the Helpmann Academy and Mrs Lyn Schodde for the announcement of the 2018 Peter Schodde Memorial Scholarship winner.
Three outstanding pianists are finalists in this years' Scholarship which is essentially a professional development exercise. Already assessed on the standard of their written application, proposed project, interview and short performance, the Final puts the applicants to the test in performance in front of a live audience. Each finalist will present a program of approximately 30 minutes.
Post concert, while the audience enjoys light refreshments, the panel of judges will deliberate before announcing the winner to the gathered audience.
The three finalists are: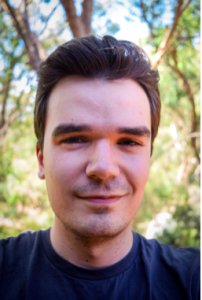 Dylan Henderson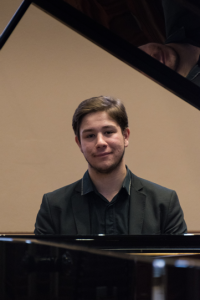 Simón Pazos Quintana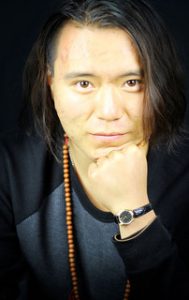 Ting Yun
Recitals Australia thanks our supporter and partner, the Helpmann Academy, for their assistance in bringing the 2018 award to fruition. We offer particular thanks to the Elder Conservatorium for their support in providing the beautiful Elder Hall for this evening's concert.
In memory of the late Peter Schodde OAM – former Recitals Australia Treasurer and Vice President, pianist and philanthropist – Recitals Australia held a fundraising concert in August 2012 to provide this scholarship for young South Australian pianists. The concert raised almost $25,000 which, combined with future fundraising events, aimed to provide at least five $5,000 scholarships. Kenan Henderson (2013) and Marianna Grynchuk (2015) are the previous winners.
Valued at $5,000 and offered in association with the Helpmann Academy, the Peter Schodde Memorial Piano Scholarship is open to South Australian tertiary pianists between the ages of 18 and 26, who are passionate about their futures as musicians and have valid plans in place –clearly outlined in their proposed Project– for the next challenge in their studies and careers.
We look forward to seeing you there!
Tickets are only $10 Adult, $5 Concession and Students free.
Book online or at the door.